Cindy Chao The Art Jewel
Client

Project Type

Case Types
The iconic master jeweller, Cindy Chao's eponymous brand CINDY CHAO The Art Jewel, is a tour de force of a leading artist in her chosen field. Honed by her unique heritage, and long considered one of the key proponents of the art of crafting jewellry designs in wax (cire perdu), a classic 18th century artisan technique, Cindy believes that every piece of fine jewelry she makes should be a miniature work of art. (View Events)
Internationally, her jewellery are much sought after and has been exhibited at several museums such as the Beijing Today Art Museum, Tokyo Mori Art Museum, Masterpiece London. One of her creations, an iconic butterfly, has been inducted into the Smithsonian National Museum of Natural History.
To be picked by Cindy herself as their collaborative showcase designer and manufacturer for her extensive range of art jewelry is the epitome of any museum case maker. Trika treasures the pride and honour of being able to supply these bespoke cases to Cindy Chao.
With the weight and understanding of Cindy's sheer ingenuity and craftsmanship that goes into each art jewelry she produces, Trika delivers the cases that embody this discipline.
Trika – iconic display cases.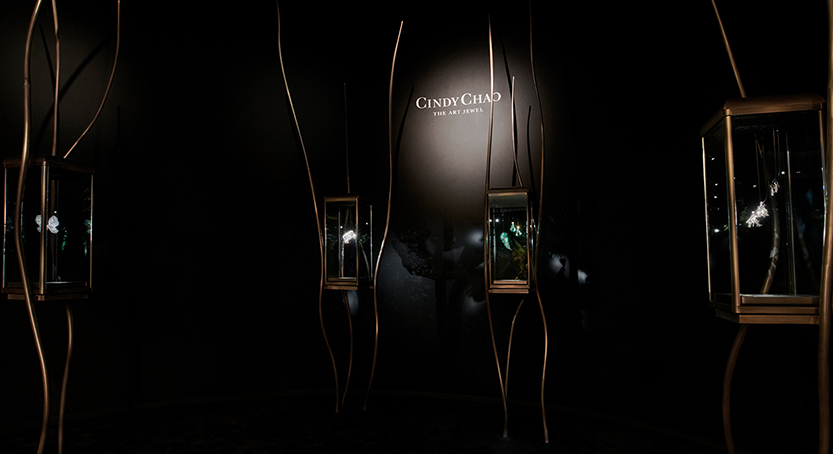 ---
Discover other works
We have a comprehensive range of showcase solutions that cater to all your specific requirements.