Table Top Showcase

Ramses

Ramses cases are the preferred choice for the display of smaller objects and documents; they offer ease of access with a high level of security and environmental control.
Surface-bonded, anti-bandit glass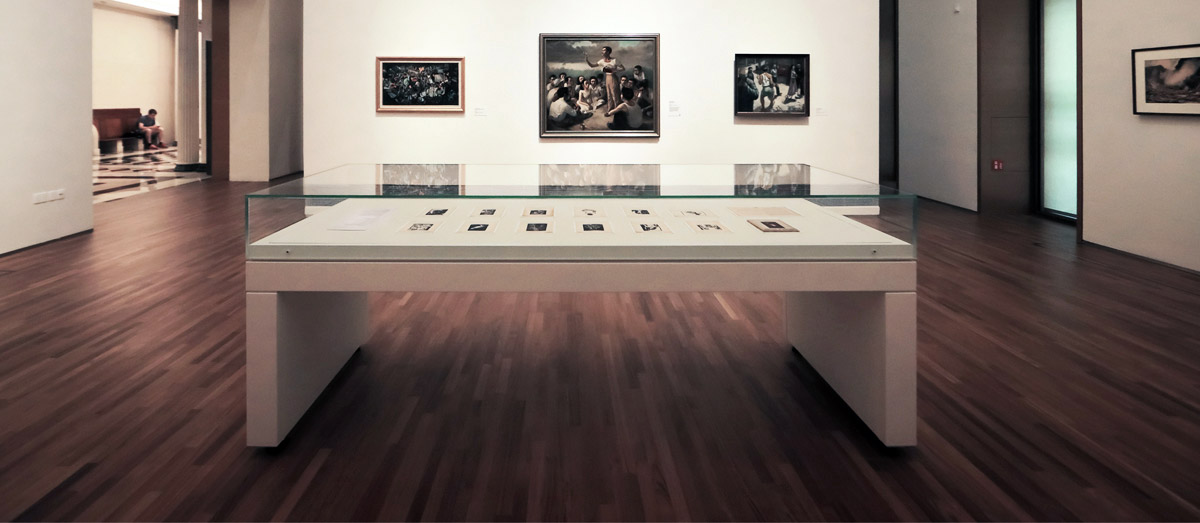 Ramses side-hinge showcase with desk steel plinth legs (National Gallery Singapore)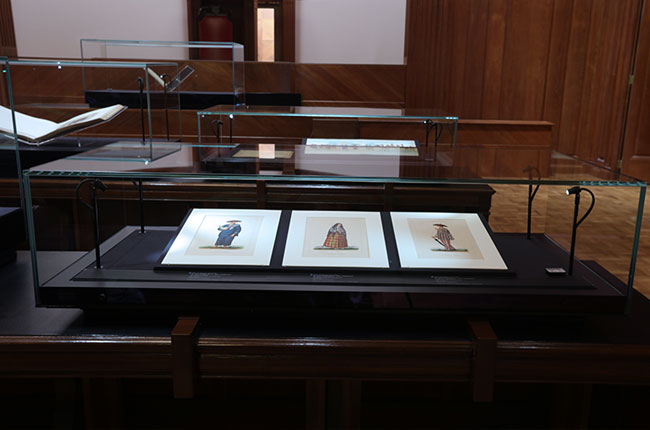 Ramses side-hinge showcase on table top (National Gallery Singapore)
Ramses HD cases facilitate the close viewing of small exhibits and at documents, combining effortless
opening with a high level of security and environmental control.
A securely bonded all-glass vitrine is attached to a minimal metal base frame that conceals hinges, locks and gas support struts. Glass to glass joints is bonded with a neutral-cure, transparent high-security adhesive. Optimum quality can be achieved with all glass joints mitred.
Configured
to your
exact needs
Ramses side-hinge showcase on a metal-folded box plinth (Natural History Museum of London)
The versatile Ramses HD design range allows cases to be mounted horizontally onto plinths, tables or shelves or mounted vertically to walls or other exhibition structures. A wide selection of plinths is available; most are standard or can be customised.
For smaller cases, access is lift off. Larger cases are hinged with opening and closing assisted by gas springs. For very large cases, an electronic or motorised lifting system is used.
General Specifications
Type of exhibits
As you can get very close to exhibits, the Ramses HD design range is ideal for small or flat or intricately detailed exhibits such as books, manuscripts, coins, gems, fossils, jewelry, small archaeology and personal effects. Ramses HD design range is engineered to exhibit even much longer items such as scrolls.
Lighting
For an even wash of light, exhibits can be lit by using a slim fibre optic light bar with a custom light hood fin at the rear of the case or you can choose to have wide angle spot lights at either sides projecting across the display area. This avoids light reflecting back at viewers. Where this is not possible or other lighting effects are required, we can provide a range of LED or fibre optic light fittings including gantry bars, swan neck or spotlight fittings.
Access
Cases are usually hinged with support provided by gas struts so that they open effortlessly and the top is safely supported throughout the closed, opening or closing sequence. All cases, no matter how large they are, only require one single person to open. For larger cases or where hinged opening is not possible, we fit electrically operated synchronised motor systems in plinths or tables. When a case is located against a wall, a solid back is provided with an alternative hinge position. Very small Ramses HD cases can be made with a lift-off glass vitrine or open with a concealed gas strut.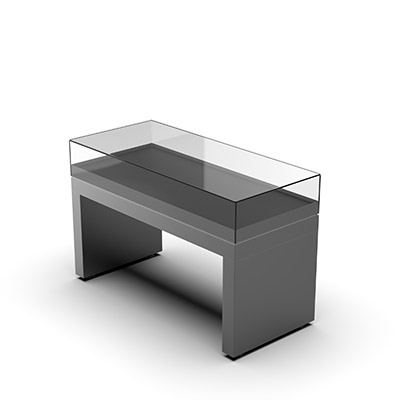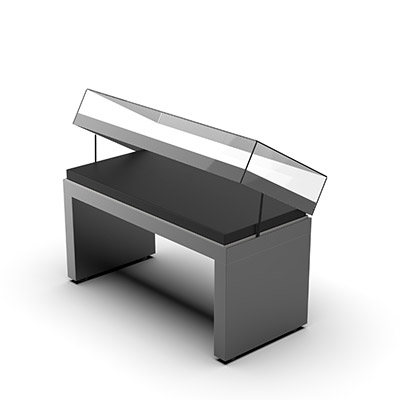 Other Showcase Systems
We have a comprehensive range of showcase solutions that cater to all your specific requirements.
Location
Blk 4035, Ang Mo Kio Industrial Park 1,
#01-37, Singapore 569642.
(+65) 6876 1611