Wall-Mount & Recessed Showcase Solutions
Elgin Casefront
The Elgin Casefront showcase is framed all round and is usually wall-mounted completely flushed to the wall. This high specification showcase turns any niche or aperture into an intimate and
dramatic display space within the fabric of the building.
Natural History Museum of London Touring Exhibition @ Zhongzheng  Memorial Hall, Taiwan
• Elgin Casefront
Configure to Your Exact Needs
The Elgin Casefront can serve as a front to an aperture or as a completely sealed enclosure. Once the display area is secured, lighting, shelving, labelling or any of our other additional case options can be added.
Perfect for larger and custom detailed designs, the Elgin Casefront's varied display alternatives let you push the limits of your exhibition. Each case can allow a glass top lighting header offering the flexibility of external lighting or the use of a detachable light-hood. The elegant design maintains a single plane between the secure glass door and walls to bring your visitors closer to the heart of the display.
The Elgin Casefront can be constructed as a demountable showcase system and flat- packed for compact, cost-effective shipping to another location. It is ideal not only for use in temporary and touring exhibitions but is also equally suitable as a permanent installation.
All key mechanical elements such as door frames, locks, hinges and seals are supplied as part of factory-built modules, which remain permanently assembled.
Monetary Authority of Singapore • Elgin Casefront/slope
Dynamic Glass Envelope
The case design can be provided as a fivesided glass envelope, structurally mounted and suspended in mid-air against a concrete or reinforced wall. The alternative of a single front, this design option presents a completely sealed enclosure allowing additional lighting, shelving, labelling or any of our other display accessories to be added in a dynamic way.
The glass envelope alternative presents the opportunity to really push the limits of your exhibition and these are perfect for medium to large size wall-mounted 3-dimensional displays.
National Gallery of Singapore • Ramses/Wall
General and Technical Specifications
Suitability - Type of exhibits
With a front viewing direction, the Elgin Casefront design range is very flexible and displays can be easily changed or reconfigured. Elgin cases have been used for a wide variety of small to medium size exhibit types including paintings, coins, tapestries, ceramics, silverware, medals, insects, stamps and documents.
Lighting
Elgin Casefront cases are best lit internally from the top and a full range of lighting, soffit and diffuser options are available. Additionally, LED or fibre optic side lighting can be provided. Note that access must be provided in the wall or exhibition structure to service lighting.
Access
Elgin Casefront cases are usually provided with side hinged doors that provide 100% full access to the case interior. They can also be provided with top hinged doors which are supported by gas springs or stays incorporated within their framework.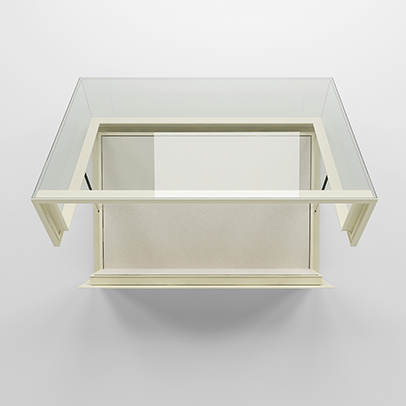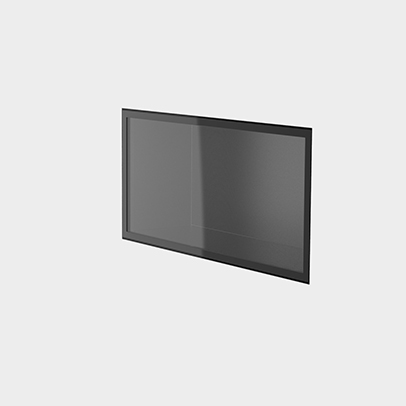 ---
OUR WORKS
We have a comprehensive range of showcase solutions that cater to all your specific requirements.