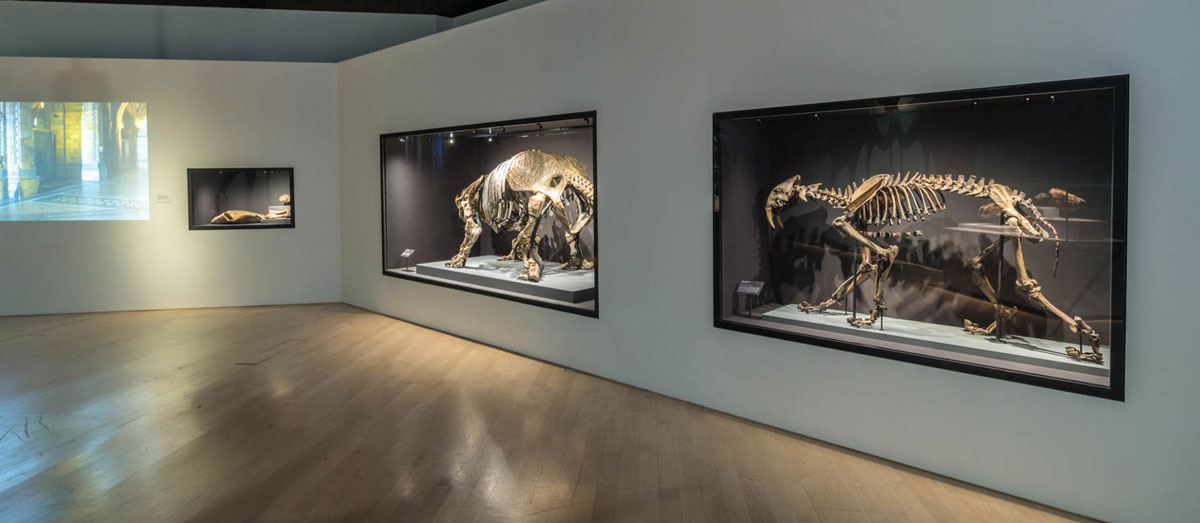 Elgin Casefront set within walls (Natural History Museum of London)
Client :
ArtScience Museum, Singapore
Theme :
Natural History
Project Type :
Touring Exhibition
Case Types :
Elgin Casefronts
Turin Demountable
Ramses HD
Cyrus Pull & Slide
The Natural History Museum of London
Guardian of one of the most scientifically significant natural history collections in the world, the Natural History Museum in London houses an abundance of precious artifacts that have aided scientists in the reinterpretation of human existence and mankind's relationship to the natural world. These artifacts have the potential to unlock answers to the mysteries of the past and the biggest questions our species and our planet might face in the future. As one of Britain's most beloved civic institutions, the Natural History Museum of London is a world-leading science research centre welcoming over five million visitors annually.
Stunning exhibition of the Treasures of the Natural World
In the highly anticipated exhibition "Treasures of the Natural World," star exhibits from The Natural History Museum of London were presented in the ArtScience Museum in Singapore for the first time ever. Carefully curated from over 80 million specimens in the Natural History Museum of London's rich collection, over 200 of the most significant treasures of the natural world were handpicked and brought to Singapore. Hand-picked for their scientific and historical significance, each exhibit was a wonder that unveiled a story of adventure and exploration of discovery and curiosity.
The stories were diverse and remarkable: ranging from a room-sized Giant Ground Sloth and a Saber-toothed Cat, an ancient Egyptian mummified cat of over 2,000 years old to a hand-written manuscript by British naturalist Charles Darwin before his publication of "On the Origin of Species" book in 1859. Also featured in the exhibition were scientific specimens and animals, fossils, jewellery, and even a Martian meteorite. There was also the beetle collection of Alfred Russell Wallace from his exploration in the Malay Archipelago.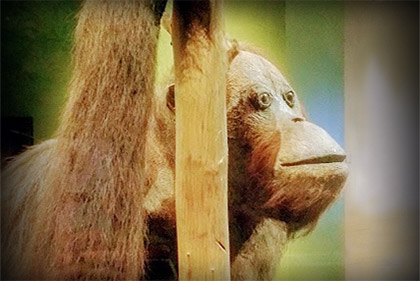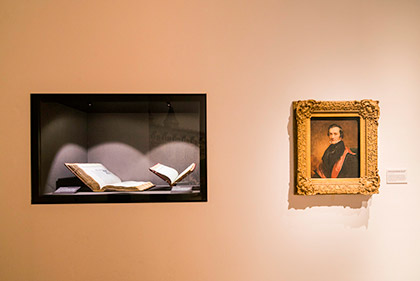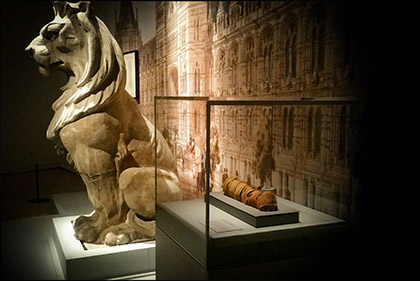 High-quality display cases for showcasing treasures
"This "Treasures of the Natural World" exhibition is the culmination of over three years of discussion with the Natural History Museum of London," says Ms. Honor Harger, the executive director of the ArtScience Museum. Important considerations that had to be made in the planning and execution of the exhibition included technical, environmental and security concerns for the extremely fragile exhibits. Making the exhibition child-safe and child-friendly was also crucial as the exhibition included a treasure trail designed especially for children, families, and schools, to facilitate young visitors in learning about nature whilst embarking on a series of expeditions and adventures.
To ensure that these priceless artifacts and scientific specimens were handled and showcased in the most secure and proper environments, more than 300 specialists from Singapore and London were involved in the planning and execution of the exhibition. It was a complex process involving Trika, the leading showcase manufacturer in Singapore, which was charged with custom-building and delivering various highly-secure, conservation-grade display showcases in differing styles and sizes to cater to the extensive collection of diverse and exquisite treasures. Working together for the first time, the ArtScience Museum and Trika created an environment of light and transparency.

Museum conservation showcases for Treasures of the Natural World
The Treasures of the Natural World project was described by Trika's Technical Director, Steil Tan, as "the most exacting we have undertaken, involving complex timelines and demanding opening systems for some of the larger cases ever made." Each of the prized treasures were designed into individual display cases, providing an exclusive stage for each to clearly tell its own story in several galleries. As a result of our close collaboration with the interior designers, many original and innovative features were introduced.
Even within the tight time-frame given to complete and hand-over this entire exhibition, the team prepared test rigs to ensure that showcases can accommodate the weight-load of larger and heavier artifacts, some of which were over 200 kilograms each.
For sustainable touring, showcases were also subjected to rigorous structural tests as they were specified to travel to another country for the next venue of exhibition. Besides the exceptionally strict conservation requirements, various alarm systems, tamper-proofed and networked to the main building's security control had to be fitted into the case and tested repeatedly. Humidity micro-climate controls, opening devices and key access, set-works, graphics, and special lighting for internal case illumination were planned into the cases way before any production were to start.
Anti-bandit glazing were the standard, even for the room-sized showcases. Special safety props ensure that exhibits were never compromised during installation.
Throughout the artifact installation phase, the showcase team were called upon to assist the conservation team from NHM.
Internal display plinths for each artifact had to fit perfectly, specified to fit individual mounting requirements. Whilst some exhibits like the Giant Sloth and Saber-toothed Cat came with their own structural display plinths, customized displays for objects like Darwin's personal manuscripts (dating back to around 1858) had to be crafted and approved in-situ with the approval from NHM conservators.
Finally, all display cases had to be bolted down and secured in position.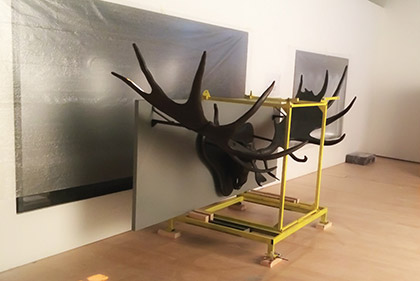 Giant deer antler (late Pleistocene Period, around 13,000 years old.
A typical graphic introduction panel for each gallery.
Showcases undergoing condition checking after installation. Filtered lighting on these cases were provided by ceiling mounted track lights.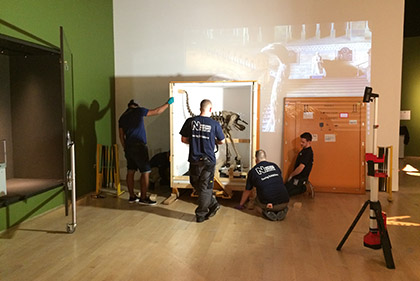 NHM team preparing Moa fossil for installation into showcase. Fragile artifacts like these may take as long as three days to plan their installation.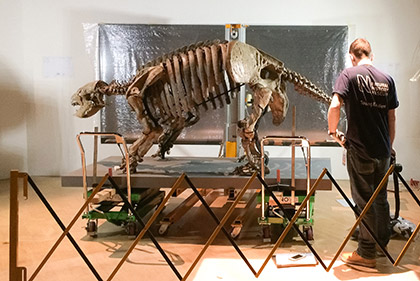 Some exhibits like this Giant Sloth fossil comes with their own structural plinth. Barricades ensures only NHM personnel.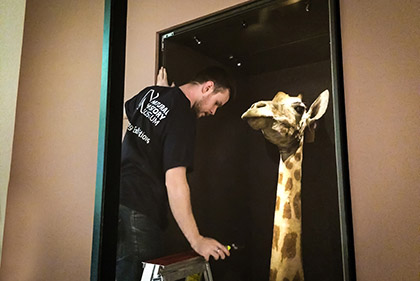 Testing the internal showcase light levels. Most fragile or sensitive exhibits may require a light level around 50 lux.
Latest Projects
We work closely with our clients to cater to their specific requirements without any compromise in quality.
Location
Blk 4035, Ang Mo Kio Industrial Park 1,
#01-37, Singapore 569642.
(+65) 6876 1611