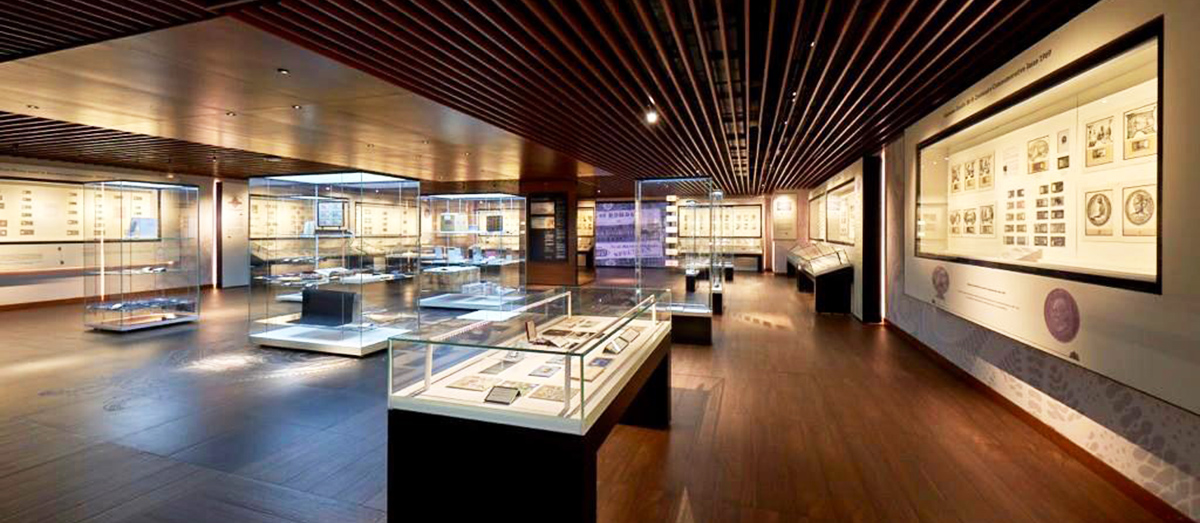 A Noteworthy Museum of Indian Paper Currency
Client :
Prestige Estates Projects Limited
Theme :
Paper Currency
Project Type :
Private Museum
Case Types :
Elgin Casefronts
Turin Demountable
Turin Slim
Ramses HD
Cyrus Pull & Slide
The Rezwan Razack's Museum Of Indian Paper Money
The Rezwan Razack's Museum Of Indian Paper Money is considered the most comprehensive and largest private
archive known today for paper currencies of India.
Opened to the public on 17th February 2020, this numismatic museum houses a complete collection of paper
currencies going back to 1812, long before the British Crown rule started in 1858. The portrait notes of British
monarchs such as Queen Victoria, King George V and VI are also present. India's colonial history has been
aptly documented in the notes from Portuguese India to French India. Encapsulated securely over 45 large
conservation grade museum showcases, the entire gallery is packed with wall-to-wall currency notes of a
collection that grew from more than 50 years ago.
The museum itself was conceived by Razack himself three years ago with a single-minded aim to curate and
display an entire collection that spans more than 200 years. India's grandeur and its fascinating history is captured
in all the minutiae and gilded flourish with incredible details that goes into the making of each note.
Raising The Bar
The collection on display features over 700 pieces of rare currency notes all on view for the first time. The slim,
wall-mounted display cases having only a shallow 200mm depth, poses a challenge for the conservation internal
lighting. Using a 20mm round fibre optic light wand, the team worked on formatting a light source that was able to
deliver a seamless uniform sheet of warm (3000KV) light over the entire display area. With the aid of a customized
light reflector, concealed behind the showcase frameworks, the effect was stunning. Perfect illumination was
critical as the notes require close-up views to allow an intimate study by viewers at the museum.
Trika showcase design team took almost half a year to design and build a range of bespoke cases to complement
this numismatic museum. With site installation taking another month, the treasured artifacts were finally displayed
within high-security crystal-clear glass, ABLOY security locks with double-locking mechanisms, fully concealed
opening access and a formidable support of concealed sensors and alarms. Working closely with Thom Catallo of
Catallo Associates, the cases were painstakingly specified to blend seamlessly with the background of graphics and
information panels. Long plinths of glass and light melded with the linear ceiling and floor lines. The display notes
were the main point of reference, lit from within as if it is part of almost invisible glass casement.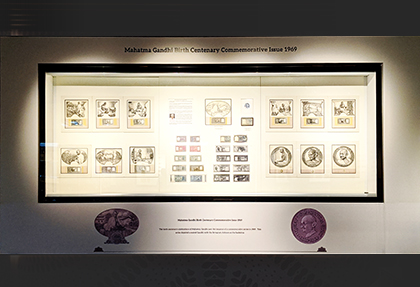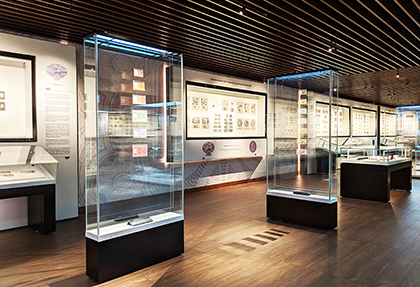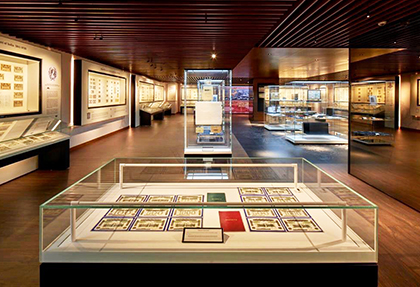 Conservation Cases For The Artistry Of Money
Complying with the strict conservation requirements, the museum showcases were essentially designed and built
with 14 sets of cantilevered three meter long wall cases to flank the outer walls, creating an open central atrium of
space to allow the spread of tall, totem-like free-standing frameless glass cases to punctuate the ample walkways.
One of the design breakthroughs in this museum were the first Cyrus Demountable cases ever built. Anticipating
that the tight installation deadline would not allow for lengthy worksite glass bonding, this showcase leads the way
for future installation of very large and complicated opening mechanisms and airtight cases that require quick and
easy assemblies.
Paying very close attention to the overall protection and conservation needs of this fragile and extremely valuable
collection, cases were equipped with Trika's patented double-locking system that mates a primary ABLOY high-
security lock with a dual-pronged, steel-bolted secondary latch lock. And throughout the entire spectrum of
noteworthy displays, what you cannot see are the subtle and yet effective illumination provided by a network of
concealed lighting that does not spill out of the cases.
The museum includes an extensive range of multimedia items, including filmed interviews and presentations.
Collected over 50 years
Rezwan's collection has been built over 50 years with exhaustive research. He has also co-authored an
encyclopedic book, "The Revised Standard Reference Guide to Indian Paper Money that was released in 2012.
It is considered the bible for Indian paper money. In 2017, Rezwan authored a second book 'One Rupee, One
Hundred Years 1917 – 2017' to mark the 100th Anniversary of the issue of the one rupee note in India.
Features of the museum
• It is completely climate controlled.
• The museum showcases does not use any toxic or destructive materials that could deteriorate the artefact
over time. These materials used in the construction of the museum display cases have been pre-qualified and
approved by international museum conservators.
• It is a great medium of education for visitors of all age groups as it narrates the history of India.
• The museum has paper money from countries that colonized India namely British, French and the Portuguese.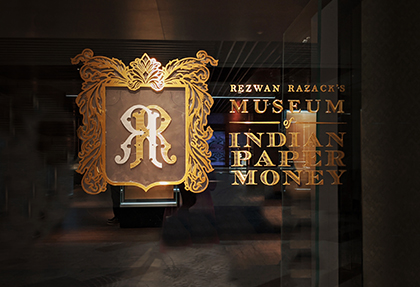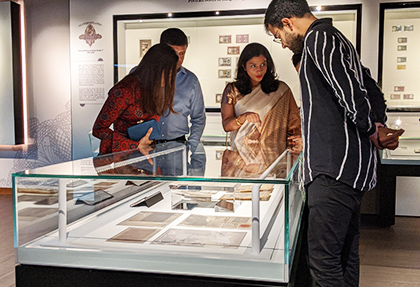 Visitors admiring collection of various currencies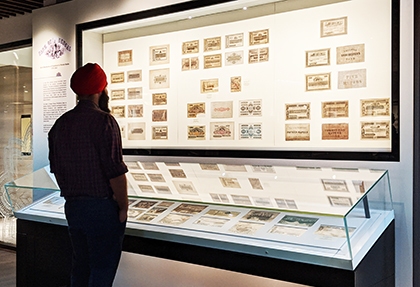 2 types of display showcases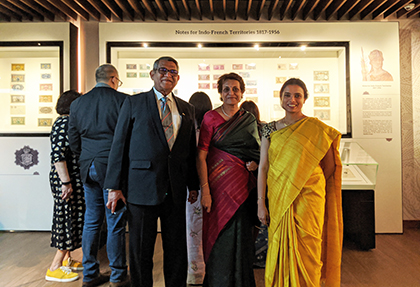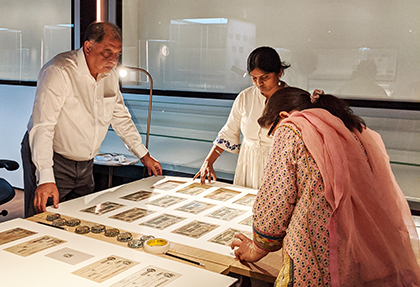 Extensive collection of paper currencies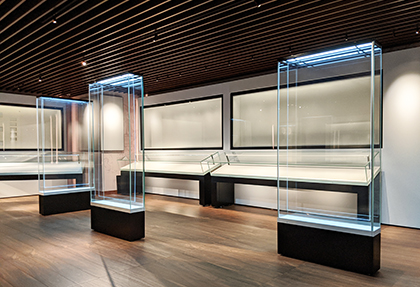 Latest Projects
We work closely with our clients to cater to their specific requirements without any compromise in quality.
Location
Blk 4035, Ang Mo Kio Industrial Park 1,
#01-37, Singapore 569642.
(+65) 6876 1611