Conserving Singapore's artistic and architectural heritage
Client :
The National Gallery Of Singapore
Theme :
Southeast Asian Art
Project Type :
Permanent Gallery
Case Types :
Ramses HD
Cyrus Pull & Slide
Hydra
National Gallery Singapore
Conserving Singapore's artistic and architectural heritage
Officially opened on 24 November 2015, the new Gallery integrates both the refurbished City Hall and former Supreme Court buildings to become Singapore's largest visual arts venue and museum. With over 8,000 artworks, the Gallery is home to the world's largest collection of Southeast Asian art.
Trika, the appointed museum showcase manufacturer, became a part of a multi-faceted team, which includes the National Heritage Board, Gallagher Associates, Wyto Design and PICO International. Our task – to deliver 32 high-specification custom-designed freestanding and integrated museum showcases for multiple galleries sited in the two buildings.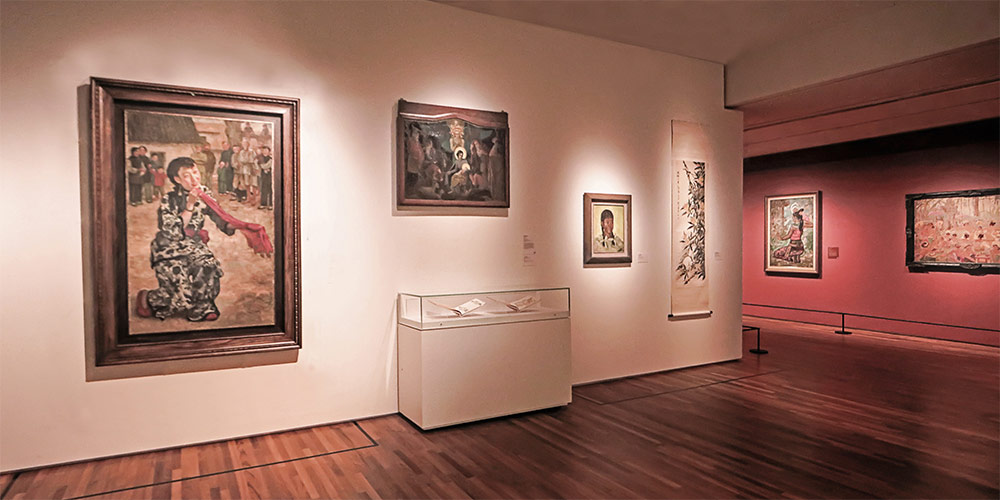 Ramses L-Type Document Showcase – National Gallery Singapore
Delivering a tasteful & considered adaptation
Working closely with the team, we designed and crafted the showcases painstakingly to be placed into wall niches, doorways and corridors to suit specific gallery exhibits. Many design firsts were introduced in the Gallery's showcases to fulfil stringent conservation parameters set by European museums. These included fully flushed baseboards to case profile frames, self-closing safety elements for large heavy-duty drawers and detailed design fibre optics lighting for cases converted from heritage tables dating back to the 19th century.
As an example, a five-metre long map case, comprising four separate cases, was created within
a 2.5-tonne metal frame. Anti-reflective glass was assembled and security bonded on- site with fully mitred joints at 45 degrees. Various compartments for concealing all functional equipment, such as fibre optics lighting systems, semi-automatic soft-closing mechanisms, passive artsorb ventilators, electronic controls for opening and even a touch-screen table-top were incorporated in this multi-tier assembly.
Built between 1926 and 1929, City Hall and the former Supreme Court buildings were imposing symbols of British colonial architecture. With this in mind, Trika has delivered an adaptive body of contemporary showcases, designed to complement the Gallery's architectural style and colonial heritage.
Ramses Vertical-Lift Showcase – National Gallery Singapore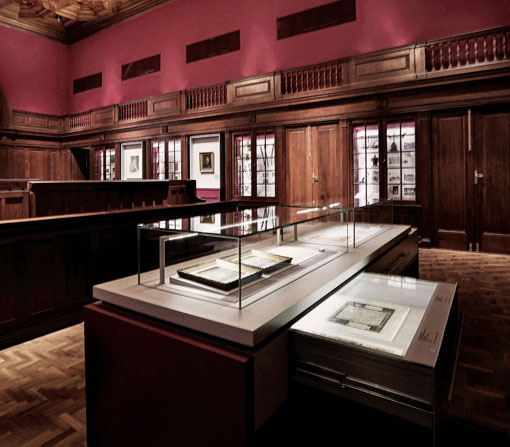 Hydra Horizontal Pull-Out Drawer (National Gallery Singapore)
Conservation Testing
Showcases were submitted to a battery of airtightness and conservation material tests to ensure that these were fit for the purpose of displaying fragile artifacts consisting of maps, paintings and scrolls some going back to more than a hundred years old.
The specialist team from Singapore's Heritage Conservation Centre (HCC) used a series of test methods, ODDY Test amongst one of them. Airtightness for cases employed in the Southeast Asia Galleries were paramount especially with the old Supreme Courts being re-purposed as a dedicated international museum and art gallery.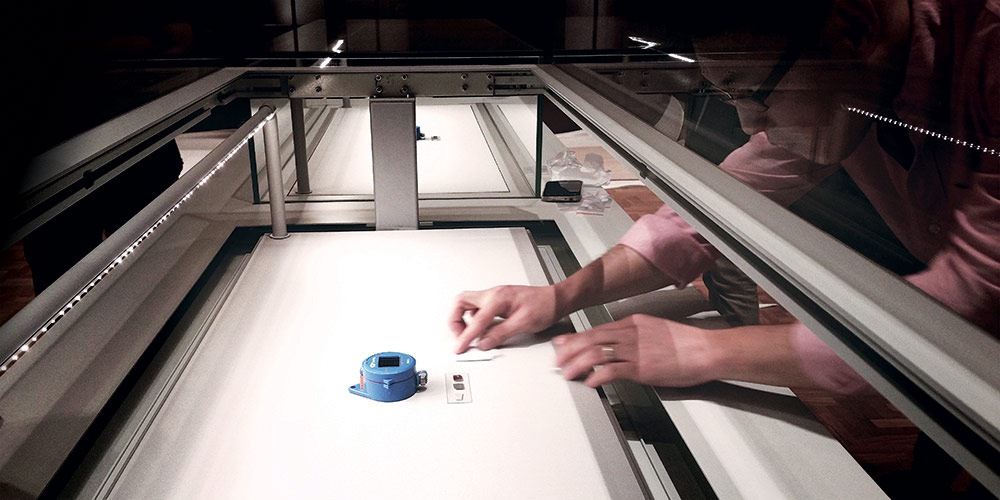 Conservation tests at National Gallery Singapore
Latest Projects
We work closely with our clients to cater to their specific requirements without any compromise in quality.
Location
Blk 4035, Ang Mo Kio Industrial Park 1,
#01-37, Singapore 569642.
(+65) 6876 1611