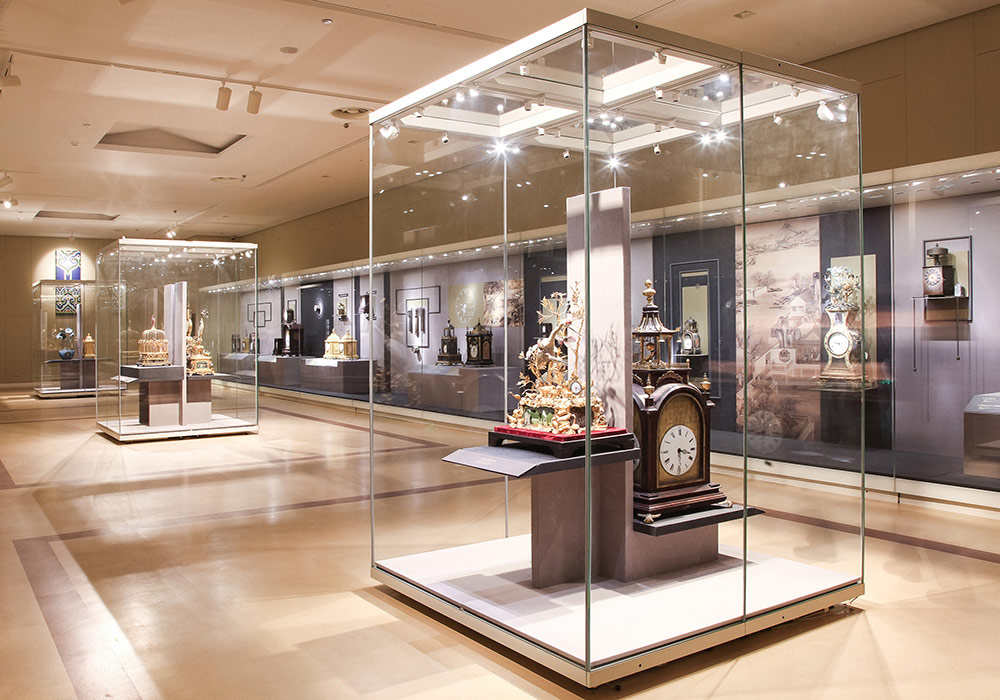 TD2 Demountable Showcase System (Nanjing Museum – watch & clock gallery)
Client :
Nanjing Museum, China
Theme :
History
Project Type :
Temporary Gallery
Case Types :
Trika Demountable (TD2)
Cyrus Pull & Slide (bonded glass top)
Nanjing Museum
A museum with 40,000 rare exhibits
Opened on 6th November 2013, after nearly four long years of extensive renovations, the Nanjing Museum takes visitors across more than 40,000 rare exhibits, up from the original 5,000 pieces.
Each gallery has a number of large frameless showcases; tall, almost weightless and mostly freestanding, demountable glass prisms that belie the high quality engineering and innovative design idea that went into its advanced design. Trika designed and provided its local partner, Relicase, a complete set of manufacturing blueprints of their heavy-duty case system, Trika Demountable Series (TD2) for a total of 188 units of these special cases.
Having the ability to dismount, assemble and relocate anywhere within a matter of minutes means that an entire gallery can be cleared of showcases within a day. Likewise, this approach to the temporary concept translates to galleries that can be reshaped and repackaged within a few days rather than months.
Ancient relics of Jiangsu civilisation
These cultural relics trace the history and dynastic development of Jiangsu civilisation and are aptly featured in the highly coveted, "Specimen Room" where the cultural relics are curated in suites of demountable showcases.
These clean and simple designs are elegant and subtle and never detract from the precious exhibits being displayed.

Turin Demountable Showcase (Nanjing Museum)
Latest Projects
We work closely with our clients to cater to their specific requirements without any compromise in quality.
Location
Blk 4035, Ang Mo Kio Industrial Park 1,
#01-37, Singapore 569642.
(+65) 6876 1611