Demountable Showcases

Turin

and

TD2

Two versions of Trika's fully demountable showcase systems are now available. These have all the elegance, security and conservation features of top range permanent showcases, but in demountable form.
Turin – 25mm visible top frame profile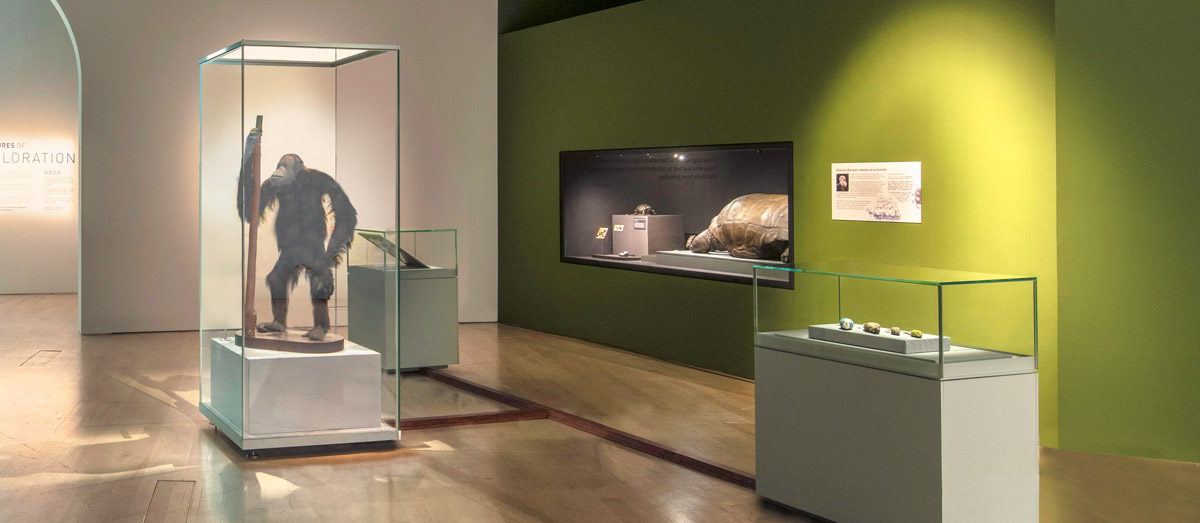 Natural History Museum Of London (Wallace's orang-utan / Pongo pygmaeus)
Museum
conservation
quality
Nanjing Museum, China (Ming dynasty imperial robe)
The comprehensively designed solutions are the result of more than 20 years of intense studies to deliver a minimal-profile yet remarkably robust, airtight and secure case systems.
Both demountable systems are stunning design pieces – capable of displaying exhibits in 360 degree clarity. Available in single or multi-bays configurations, they can support a wide range of shelving, display and lighting options.
Turin and TD2 Showcase Systems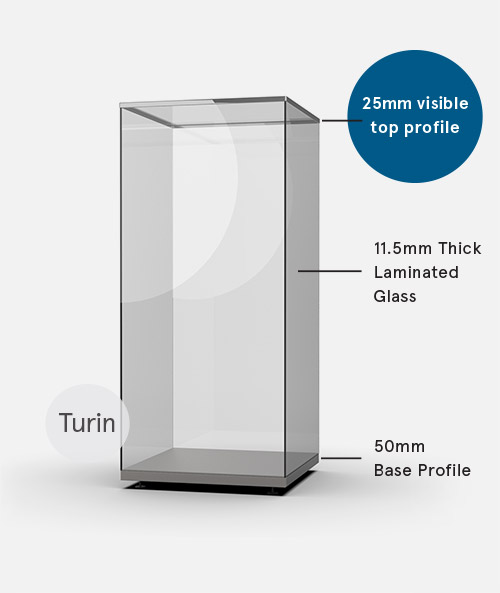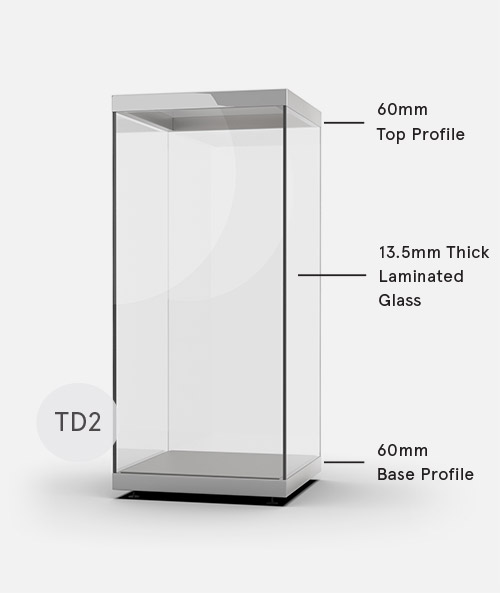 Both Turin and TD2 are fully demountable, modular showcase systems. It enables the construction of cases of any size or configuration to match changing of galleries and exhibition needs.
Both these case systems have been adopted by leading museums, designers and architects who recognise the benefits of the modular system approach. With its frameless all-glass construction, both case systems are unsurpassed for its ease of use and scores highly in precision and innovative engineering. Its outstanding differentiator is its flexibility to be customised in terms of shape, size, finish and opening system so that showcases precisely meet the requirements of the exhibit and the design of the gallery.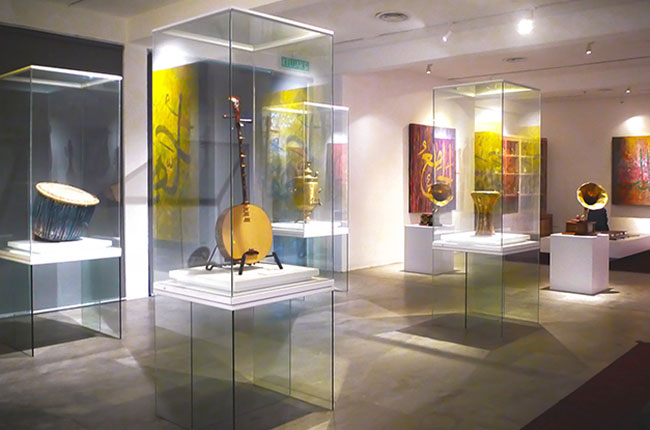 Pahang State Museum, Malaysia (early 19th century ethnic musical instruments)
Inherently well-sealed and with careful selections of approved materials for baseboard and dressing panels. It is suitable for the most sensitive exhibits.
Dual-pronged, hardened steel hinges are expressed internally and fully concealed for maximum security.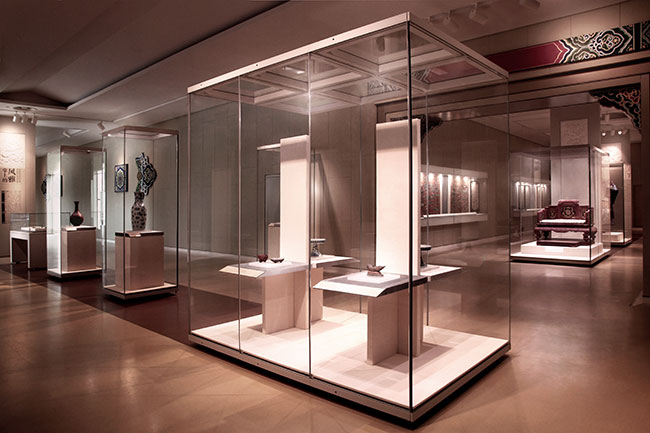 Nanjing Museum (artifacts from imperial palace, Ming dynasty)
The demountable top light hood is completely interchangeable with a glass top and provides a variety of lighting solutions. The system also allows the possibility of constructing discreet lighting from the bottom and sides of cases.
Systems are designed for ease of use
Designed for rapid assembly and installation, Trika's demountable showcases are both robust and flexible, taking less than 20 minutes to assemble a single bay. With its clean, minimally unobstrusive lines, both display case systems will change the context of any given space with its remarkable presence.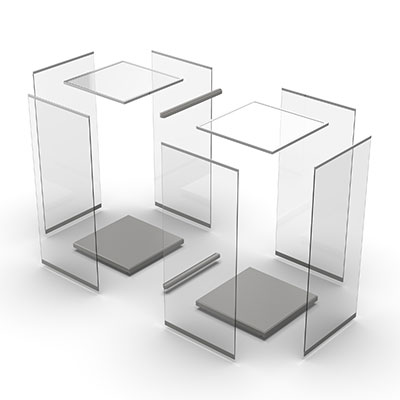 Designed for quick assembly and easy dismantling
A single case module has only six components – a top and bottom frame and four glass panels, one of which is the hinged door. The case is assembled and secured by using our patented concealed fastening system that bolts the panels invisibly to the frames from the inside.
Larger cases are created by removing a panel from each module and joining the two frames with a connecting bar at top and bottom. Omitted glass panels can be used to construct additional cases using these extra frames.
This all-glass case with or without a light hood can be utilised in most display situations, free-standing or mounted on plinths, shelves or walls. The structural integrity means uninterrupted expanses of showcase are possible and the flexibility of the system allows L-shaped, linear, infinity, cruciform and other shaped cases to be configured with adjacent doors requiring minimal clearances.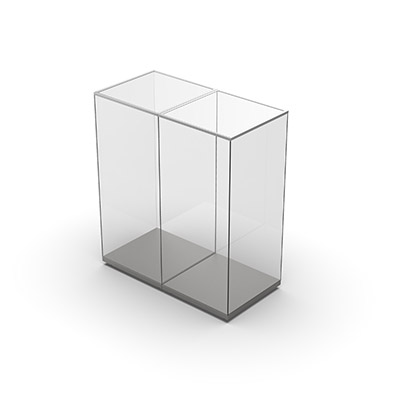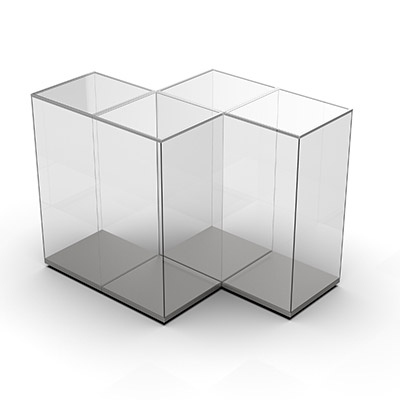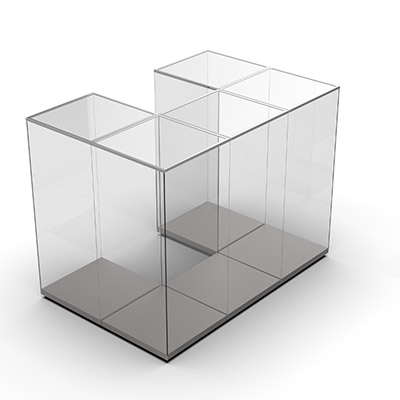 Other Showcase Systems
We have a comprehensive range of showcase solutions that cater to all your specific requirements.
Location
Blk 4035, Ang Mo Kio Industrial Park 1,
#01-37, Singapore 569642.
(+65) 6876 1611